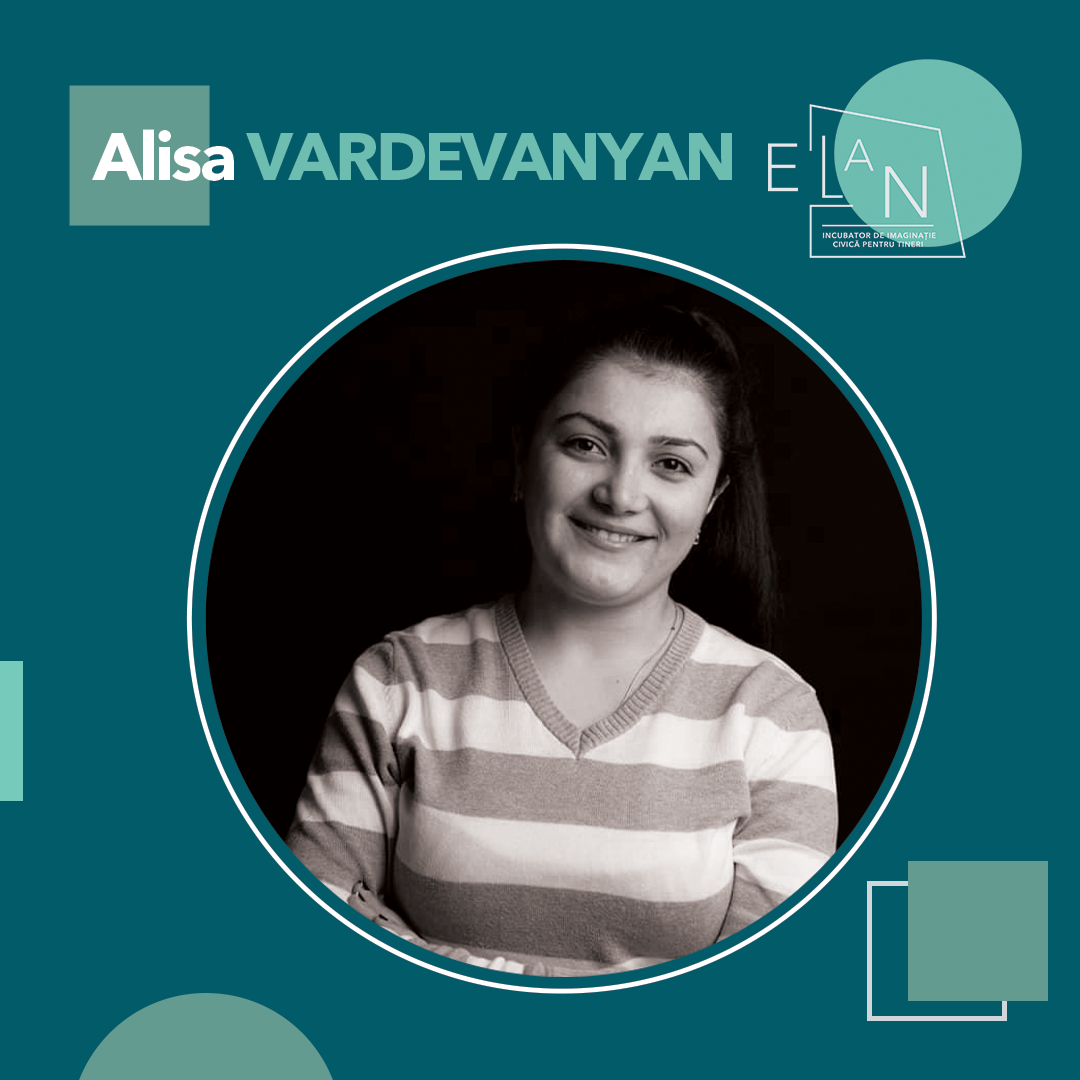 Alisa is from Armenia and she wants to share her story and her motivation related to the Romanian youth community, which she came to know through a long term volunteering program.
First of all, she tells us, she could feel, not long after the beginning of the program, that the community was becoming ever warmer towards her and she, in turn, tried to do as much as possible for the good of the community.
Working with young people was hard though, right from the first day, mainly, she thinks, because they didn't seem to like anything besides their phones and having a good time. But as she tried to analyze the situation, she began to find topics that proved to be of interest to them, and thus she learned that, if one can find such common points of interest, youth are not really that hard to work with. And even when a situation seemed to be a little more difficult than she could handle, the support from the community would always be of great help.
Step by step, this grew to be her life and now, along with all the youth, she feels she has the strength to motivate anyone. And she thinks she got here because somehow this might just be the essence of personal and community development – motivating others by example and receiving motivation in return not only from each of them, but from the community as a whole. And, she adds, her motivation grows stronger every day if she continues to believe she has the power to change things for the better.